Antwerp
A flexible and easy to use bike-sharing system for your employees in Antwerp
Donkey Republic
Corporate bike memberships for your employees
Sustainable
Affordable
Flexible
Donkey Republic, the greenest urban mobility service
Donkey Republic is a Danish bike-share company with +7 years of experience across 14 countries. We pride ourselves on keeping things simple, easy (and data-driven) while investing in long-term partnerships.
Our dream in Antwerp is to transform communities by providing flexible options to affordable bike access everywhere in the city and its region.
Transportation solution for businesses of any size
No matter what size your company is, if you would like to provide bikes for your employees, Donkey Republic can arrange it.
Several membership plans for various commuter needs
Wallet feature with discounted rides for frequent users, like visitors or partners
JustRide pricing as the ideal solution for occasional trips from and to your employees' workplace
How our corporate memberships work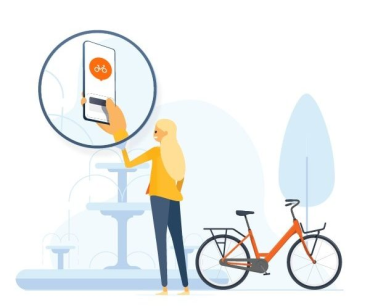 Choose your membership
Decide whether you want pedal bikes or e-bikes and define the ideal membership for your employees in Antwerp and its region (short trips or longer rentals): the choice is yours! It will only take you a few clicks to sign up, and your employees are good to go.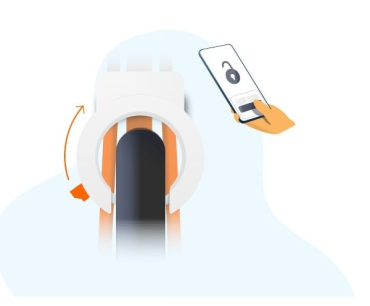 We set it all up for you
We provide you with the best bike-sharing system, yes! But we can also offer you a whole package, from the domain membership to virtual stations on your ground, marketing support, and much more. Hassle-free, we guarantee!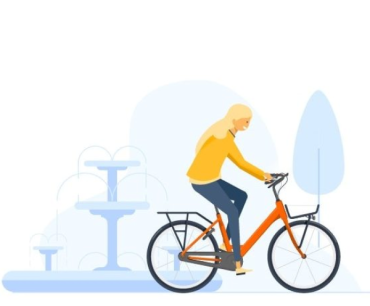 Let's ride!
Enjoy an all-in membership package and let your employees ride their bikes without any worries. Give your team the power of Donkey!
Discover your new
High quality shared e-bikes
Donkey delivers high quality, durable electric bikes with the focus of providing efficient urban operations. We work with suppliers who have several years of experience in designing and manufacturing electric vehicles of great quality. With our fleet, you will always find a powerful e-bike to rent, whenever and wherever.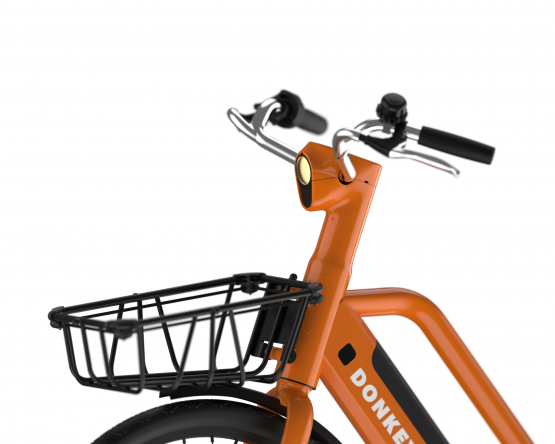 Download more info
Get more details on prices, hardware, features, services etc.
Join Donkey network and become a partner
We offer packages for your employees for both short and long trips. Use a Donkey every day to your work, it's the perfect last-mile solution!
Short e-bike rides for when you have drop-off location nearby:
40 rides per month of 30 minutes for 50 euros per month
Longer trips to keep the e-bike all day:
20 rides per month of 12hrs for 90 euros per month
Minimum order 5 subscriptions, duration 1 year.
We can also create your own Donkey drop-off station at your office, business park or other location. This option comes with discounts on the memberships!
From 3960 € per year for 6 regular bikes (660 €/bike)
From 6120 € per year for 6 e-bikes (1020 €/bike)
Contract duration of 5 years.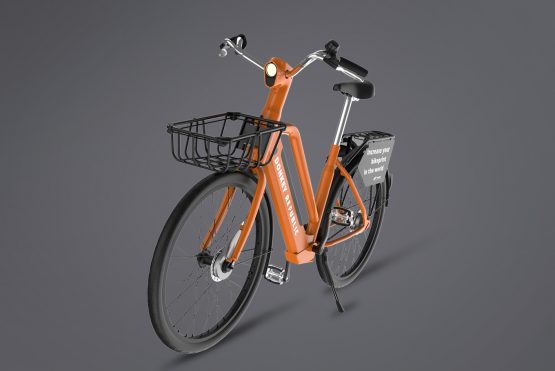 E-bike A Red Dot Design Award winning Copenhagen designer has made our bikes irresistible. They are beautiful, lightweight and easy to maintain.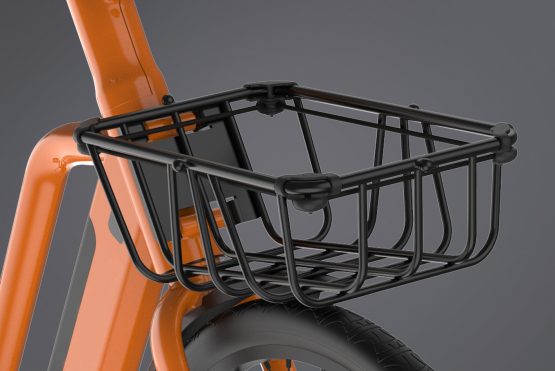 E-bike A Front carrier with a strap for luggage (from a small handbag to a big backpack)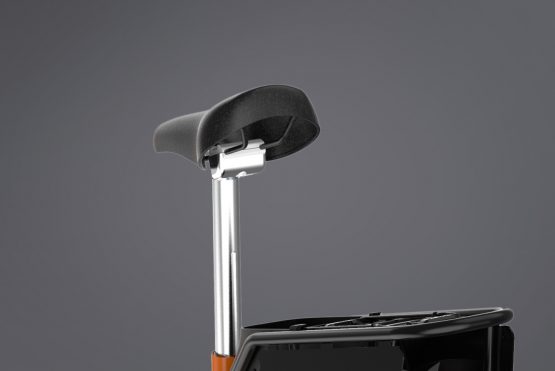 E-bike Adjustable saddle height for riders from 1,50 – 2,10 m
Why should you provide Donkey memberships to your employees?
Because commuting on a Donkey bike is:
Flexible: Donkey bikes provide employees an extra mobility option for commuting, going to meetings out of your office or lunch breaks.

Environmental friendly: biking contributes to the UN sustainable Development goals, reduces CO2 and particle emissions.

Fast: bike-sharing supports Antwerp public transport network covering areas that are not well connected. Biking is the fastest way to commute in most cities.

A tailor made solution: Donkey bicycles are always available nearby. We offer the possibility to create a virtual station at or near your office.

Healthy: Research has proven that just 30 minutes of biking per day improves health, reduces stress and makes people more productive. (Source)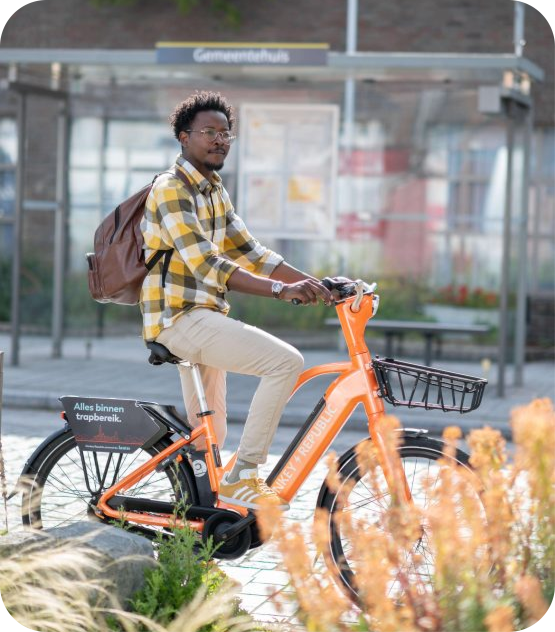 Please fill in the form below, and we will get in touch with you: