The App
Get your people on bikes
Flexible mobility
We believe that flexibility is key in order for getting more people on bikes, away from cars and to help promote green and liveable cities.
Like owning a bike
Lock the bike and keep it for later
while you run errands, or grab a
coffee.
Without all the hassle
No need to worry about repairing
the bike or leaving it behind
when it starts raining.
Solutions for everyone
We are on a mission to get everyone on bikes. Whether you are a year-round commuter, occasional user or a travelling spirit, our app is designed for everyone to be able to find the best fit for their needs.
Several membership plans for various commuter needs
Wallet feature: discounted rides for occasional users
Just Ride pricing is the perfect fit for visitors and tourists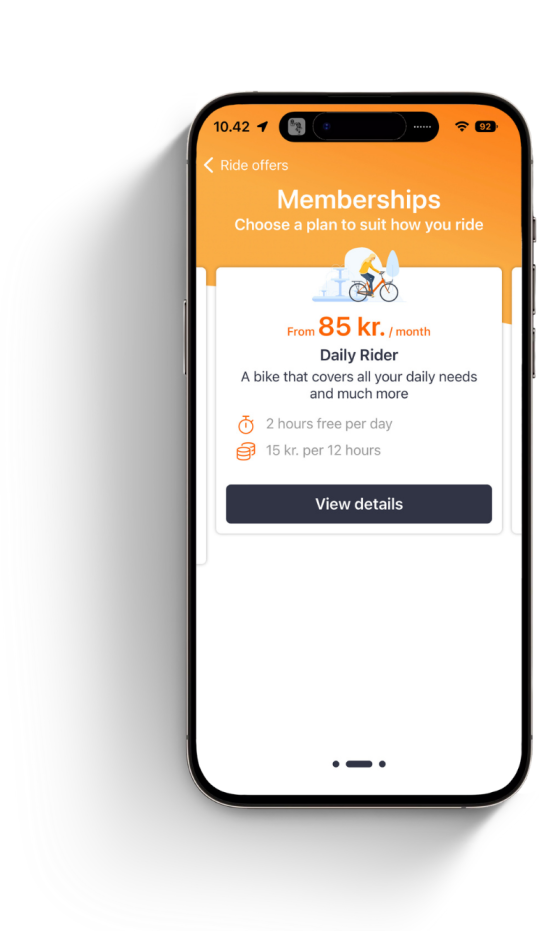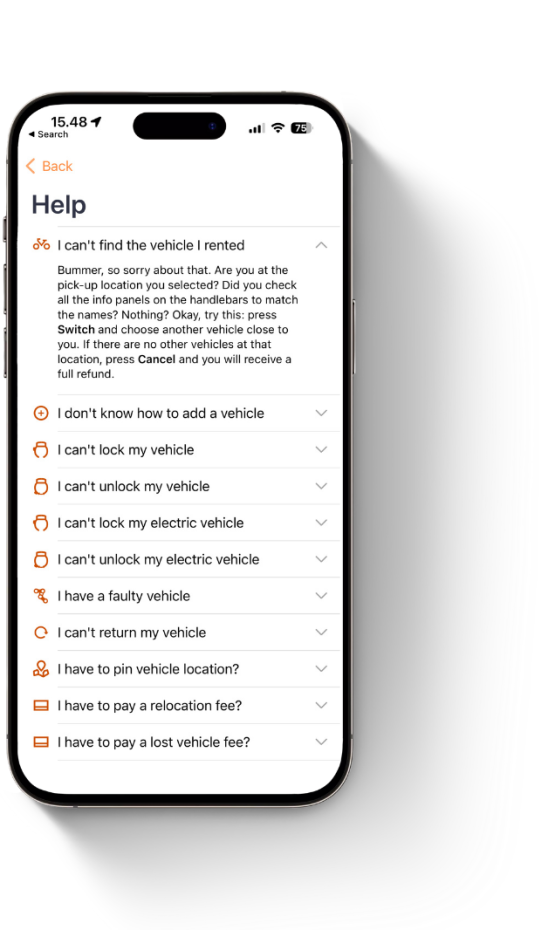 Always supported
To make sure that our riders have a great experience every time, we
have made customer support a top priority.
Customer support
You can always call our friendly and professional customer support, in case you have questions or need help with your ride.
In your language
Our customer support team is multilingual, and has a deep understanding of the local situation in the Donkey cities.
User centric
We are constantly developing more features to ensure the service covers user needs. Some examples are:
Group bookings
We often travel in packs, therefore we made it possible to book up to 5 bikes at a time with the Donkey app.
Referral system
To ensure quick adoption of the bike sharing service and to reward existing users for sharing the word about Donkey Bikes, we built our own referral system.
Download more info
Get more details on prices, hardware, features, services etc.
Does exactly what we wanted from a bike app. Rent 2 bikes if needed. Lock the bikes while you visit somewhere or go for a coffee. Also, the bikes were easy to ride and very well maintained.
This is my fav app now! the support team is amazing! clean bikes and multiple places to drop off and pick ups.